How we work
WE PLAN FOR YOUR LONG‑TERM SUCCESS
Our work is anchored in an understanding of your technological needs and of the best way to fortify your product with the latest cryptography and security. By implementing the proper cryptography and following the finest cyber resilience paradigm, we ensure that your products meet the highest protection standards throughout their lifecycle.
SECURITY EVALUATION
We believe that successful engagement requires a thorough security development plan based on an in-depth analysis of your needs. Identifying potential vulnerabilities and product enhancements, a security evaluation familiarizes your product teams with our processes, allowing you to move swiftly through the entire engagement process.
SECURE PRODUCT DESIGN
Delivering your highly secure products means the completion of cost-effective development efforts that reduce your time to market. Our services include strategy development to align your security needs with your product roadmaps, as well as assistance with regulatory compliance at all levels. Our highly skilled security team is also there to close any potential gaps in resources or expertise, whether your products require advanced security or cryptographic mechanisms.
IMPLEMENTATION AND DEVELOPMENT
Following a detailed project plan, we implement the proper security mechanisms, while coordinating with your product development team and aligning with your change management process to ensure complete modification documentation. Alternatively, we support your development team throughout the entire cryptographic and security implementation process.
LIFECYCLE SUPPORT
Secure product design does not stop at product launch, as both products and the threats to them evolve. Therefore, a product must meet its security needs throughout its entire lifecycle. After implementation, we recommend the development of a security roadmap to identify future needs and continued security. We also offer training services to train key personnel in new documentation standards and to assist in the further development of code and algorithms. Then, your company can remain ahead of future security risks.
What are your security needs?
We have experience collaborating across multiple project types – so, no matter where you are in your project and what your specific needs demand, we'll be there to help you.
I need to secure a new product

Design and develop your mission-critical product or software using the most up-to-date cryptographic and security mechanisms, with an experienced partner.

Whether it's an autonomous vehicle, an internet-connected medical device or a mobile device, our cryptography and security experts can help secure your product at inception. Having built cryptography and security into some of the world's most innovative products and projects, we can help your development team navigate the complex world of cryptography and product security. Allowing you to resolve security issues and build the best possible security into your product – before it goes to market.

I need to secure an existing product

Evaluate and improve the security of your product or software with the latest cryptography and security know-how.

To improve an existing product or component, one must be fully aware of the latest security and cryptographic advances. Which is where we come in. With our expertise, we will help you meet security requirements as determined by an appropriate threat model – without impacting performance or usability. Based on the most up-to-date techniques of cryptanalysis and security testing, we can provide a quantitative design that will get your product to the right security level. So, whether it concerns mobile app security evaluation, lightweight cryptography that fits even most resource constrained devices, super-fast data protection, binary analysis, or source code review, our combined 50+ years of cryptographic and product security experience will ensure your project ends up where it needs to be.

I need new, improved cryptographic algorithms and protocols

Design or analyze cryptographic algorithms and protocols

You have a product that requires new and innovative cryptography. However, you also know that designing a new protocol or algorithm is costly and requires specialist help – from experts who understand your needs. With our extensive experience in designing customized cryptographic protocols and algorithms for our customers, let us help you achieve your goals.

I need protective mechanisms to secure storage, configuration, or communication.

Upgrade the security features within your existing technologies

You have an existing storage component, product configuration or communication protocol that requires protection. With us by your side, we will help you meet security requirements – without impacting performance and usability.

Based on the most up-to-date cryptography and security architectures, we can provide a security design that will elevate your project to the right security level. So, whether it concerns secure storage, configuration protection, IP protection or secure channels, our extensive experience will ensure your project ends up where it needs to be.
SECURE PRODUCT DESIGN FOR EVERY INDUSTRY
We have built cryptography and security into some of the world's most innovative products and projects.
Secure communications applications
Co-development of a protected mobile app for secure communications
Secure communications application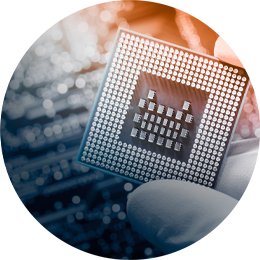 Security architecture for data protection hardware
Design and implementation of novel data protection device through partnership with a hardware manufacturer in the U.S.
Security architecture for novel data protection hardware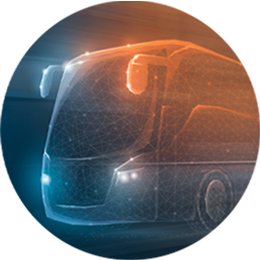 Secure autonomous vehicles
Development of configuration protection for Electronic Control Units in an autonomous bus project in Singapore
Securing autonomous vehicles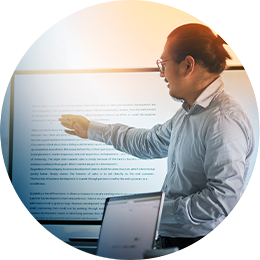 Training in security evaluation
Comprehensive transfer-of-knowledge courses in security evaluation methodology following, Common Criteria ISO/IEC 15408 for IT security products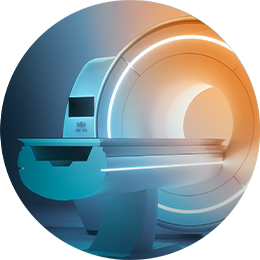 Security engineering for healthtech
Design of a secure software update for the critical components of a major European manufacturer of medical devices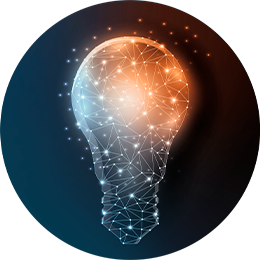 Cryptography for smart homes
Design and implementation of lightweight cryptographic protocols for a global manufacturer of IoT devices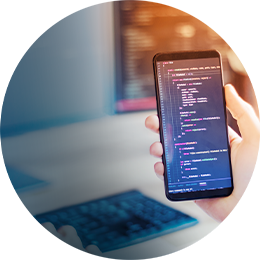 Secure operating systems for mobile platforms 
Extensive security evaluation of several mobile Linux-based operating systems incl. architecture, infrastructure, security features, etc.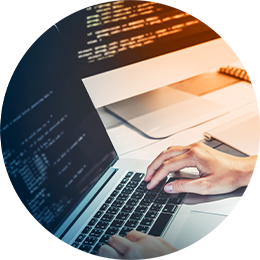 Binary analysis of app shielding 
Detailed security assessment of protective mechanisms carried out for a developer of in-app protection tools with the purpose of product improvement
the cryptography
and security experts
At CYBERCRYPT, we combine decades of experience in cryptography, secure architecture, and security analysis to keep your product protected.